Your Curl Journey Begins Here

It's time to deeply nourish and condition those strands like never before. Locally handcrafted Be Kekoa Be Lola Deep Conditioner will remove impurities and build-up while promoting healthy hair growth that your curls will thank you for. Dry and brittle hair? Never. Impenetrable tangles? Not a chance. This deep conditioner is the product your hair will be begging you for again and again.

Those with curly, transitioning, dry, damaged, or color treated hair. Hair types: wavy, curly, and coily.

A lusciously deep conditioning experience to nourish and moisturize your hair.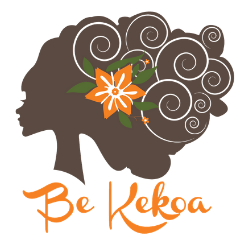 Natural, color treated, keratin treated, chemically-treated, and relaxed hair.

A product that treats your hair and your immunity? Say no more. Be Kekoa Be Lola Deep Conditioner uplifts mind, body, and soul to provide a gentle yet effective deep conditioning experience you'll never forget. Highest quality Shea butter combines with sustainably sourced Kukui Nut Oil to moisturize, while natural aromas of apricot, rose, grapefruit, and thyme enrich hair, scalp, and spirit.

Apply in sections to soaking wet hair and leave on for 10 to 15 minutes.

For hair as dry as the Sahara, apply a processing cap to the hair and leave on for 20 minutes. Then, rinse with cool water.
Follow with curl-loving Rose Water Mousse or Be Curl-Lightful Defining Custard.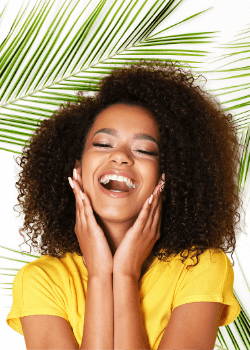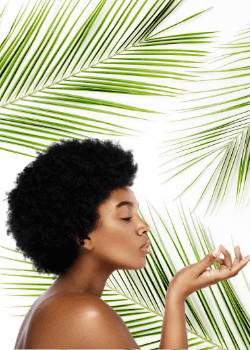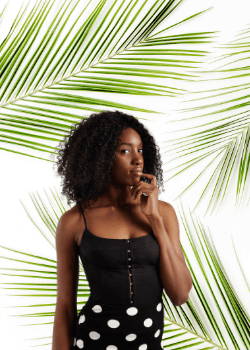 HEAL YOUR CURLS,
FROM THE INSIDE OUT

• Locally Handcrafted
• Promotes Healthy Hair Growth
• Deep Conditions & Moisturizes
• Nourishes Without Overdrying
• Removes Impurities & Build-Up
• Removes Tangles

Filled with Vitamins A and E, along with essential fatty acids. Helps increase shine and reduce frizz.

Stimulates the immune system and has some antiviral properties.

Grown in Hawaii, this exotic oil locks moisture in while keeping the hair clean and healthy.

Fights bacteria while soothes the scalp and fights off germs.
For ultimate results, pair our Be Lola Deep Conditioner with these products...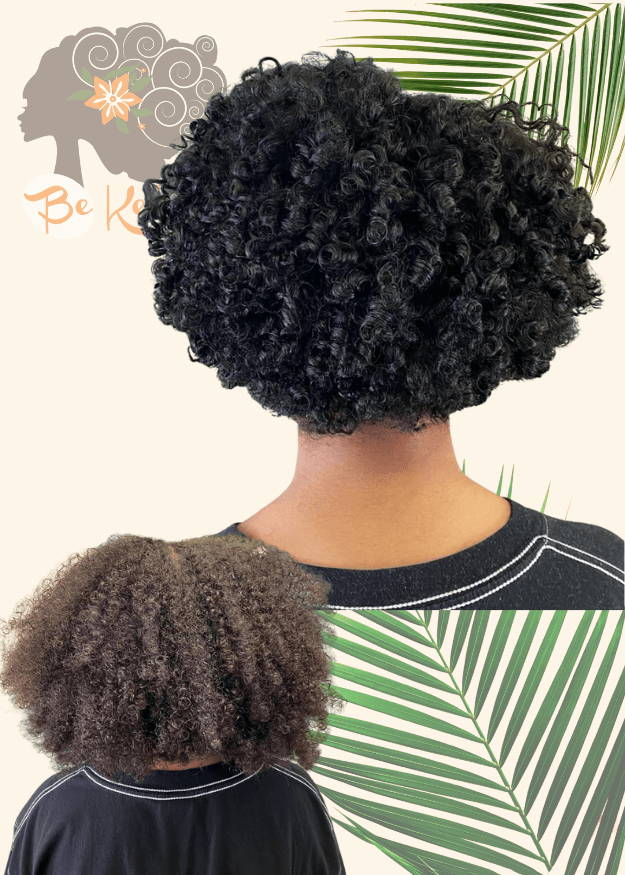 Be Kekoa | Before & After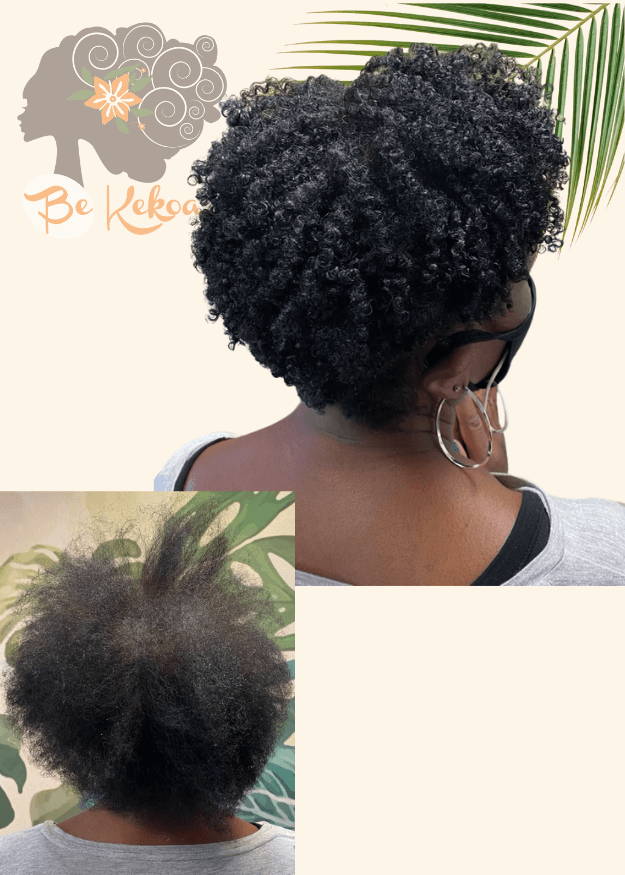 Be Kekoa | Before & After